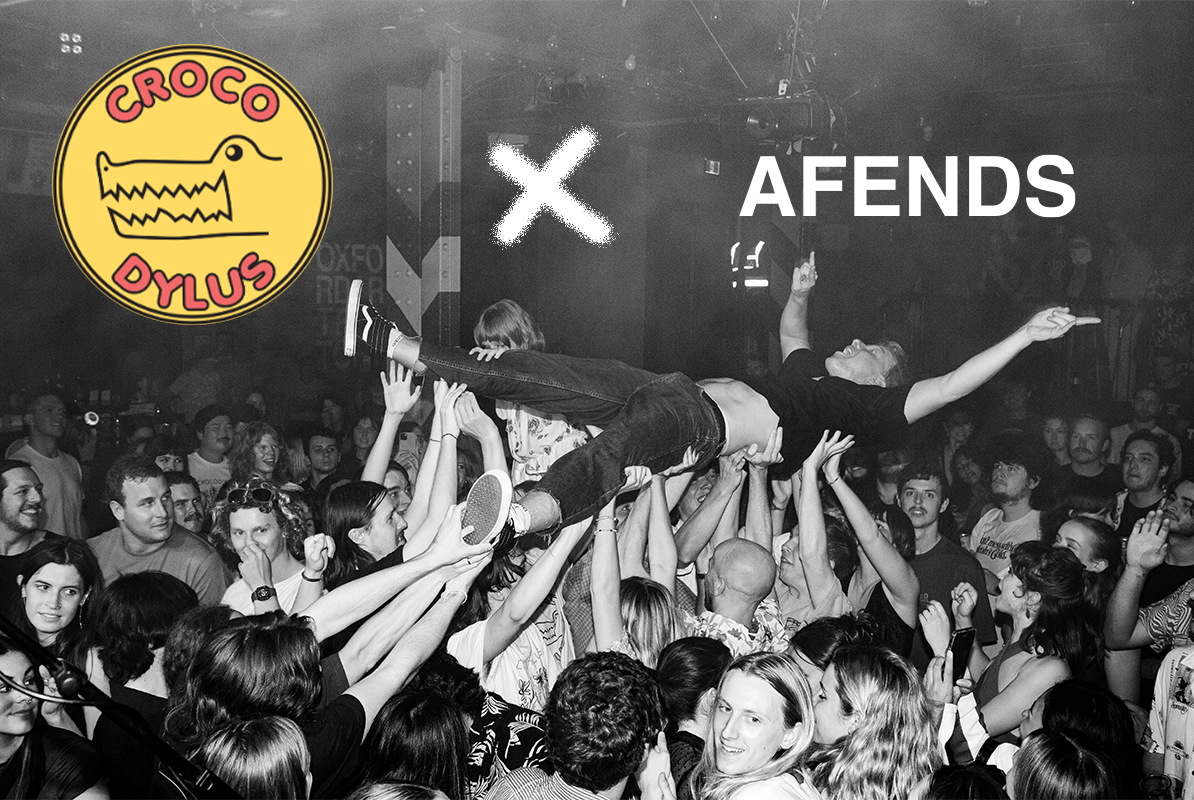 ON TOUR WITH CROCODYLUS X AFENDS
Chew the fat with garage-rock band Crocodylus and Afends as we talk all things tour-related. Formed in the Northern Rivers of Sydney (Guringai Country); Crocodylus began smashin' drums, bursting lungs and slapping guitar strings back in 2015, originally as a two-piece band. Now, eight years later in 2023, the two-piece has become five and they have just embarked on their Australian tour for the release of their latest album 'Muscle Memory'.



WHO ARE CROCODYLUS?
Hey Afends we are Crocodylus. A band from Sydney's northern beaches (Guringai Country). Formed in 2015 as a two piece we have now expanded to a five piece to perform our debut album Muscle Memory.
HOW WOULD YOU DESCRIBE YOUR SOUND IN 3 WORDS?
Shit garage rock 
HOW IS YOUR TOUR GOING SO FAR?
It's been great! Stoked to hear people like the album. Still blows our minds that we get to play in different states and have people singing our songs. Definitely been the best tour so far.
ANY FUNNY TOUR STORIES SO FAR?
Oh just the usual shit. Not much sleep, drinking too many beers, eating too much maccas and lots of farts. Farts are the main source of laughter in the van.
WHAT ELSE IS COMING FOR CROCS IN 2023?
We got a bit of time off this year as this record has caused us a bit of stress the last two years. But we are hoping to release a seven inch and do another tour for sure! Also, try and get onto a few more festivals and bigger support slots.
CREDITS:
Photography by Dougal Gorman